Hi, guys today we will tell you about what is house shifting and how is this process works, and what you should know when you planning for your house to shift from one place to another place.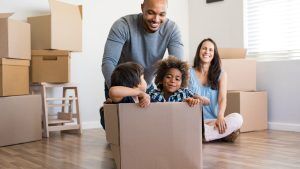 We are from thehouseshifting.com we have a platform where you can find the best packers and movers company in your city.
House shifting, also known as house moving or relocation, is the process of moving from one home to another. It can be a challenging and time-consuming task that requires careful planning and organization to ensure a smooth transition. Whether you are moving across town or to a new city or country, house shifting involves many different steps that need to be taken care of to ensure a successful move.
The first step in house shifting is to decide on your new home's location and size. Once you have chosen a new home, it is essential to make a checklist of all the things you need to do before, during, and after the move. This checklist should include tasks such as packing, cleaning, hiring a moving company, and setting up utilities at your new home.
Packing is one of the most critical tasks in house shifting. It involves packing up all of your belongings, including furniture, appliances, and personal items, into boxes and containers. It is essential to label all the boxes to ensure that they are easily identifiable during the move. Additionally, it is essential to pack fragile items carefully to prevent damage during transport.
Hiring a professional moving company is also an option for house shifting. A moving company can help with the packing, loading, and unloading of your belongings. They can also provide moving supplies such as boxes, tape, and packing material. However, hiring a moving company can be costly, and it is important to research and compare prices before choosing a company.
Once everything is packed and ready to go, it is time to move to your new home. This can involve renting a moving truck or hiring a professional moving company to transport your belongings. It is important to make sure that all your belongings arrive at your new home in good condition and are placed in the correct rooms.
In conclusion, house shifting is a complex process that involves careful planning, organization, and execution. It can be challenging, but with the right preparation and execution, it can be a successful and stress-free experience. Whether you decide to do it yourself or hire a professional moving company, the key to a successful house shift is being well-prepared and organized.